To commemorate the 100th anniversary of the 19th Amendment, the National Archives and Records Administration has curated traveling exhibition One Half of the People: Advancing Equality for Women.
At the founding of our country, women's roles were rigidly defined and women were generally excluded from political and, in many ways, public life. Enslaved women were excluded entirely. Considered under the protection and authority of their husbands long into the 19th century, most women could not vote, own property, make contracts, go to court, or control any money they earned.
From the decades-long campaign for voting rights to expanding social and economic equality through legislation and being recognized as citizens, this exhibit explores how those before us obtained the rights and privileges of citizenship promised to women today.
Divided into three themes, the exhibit shares: 1) how a diverse group of suffragists—individuals who supported giving voting rights to women—fought for more than 70 years using many different strategies; 2) how women continued to see equality after the 19th Amendment, and 3) profiles on eleven women and—through National Archives records—how they lived and worked pushed boundaries of what was accepted and expected of women.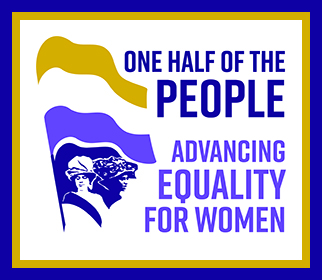 Securing the Vote
Suffragists celebrated a significant constitutional victory when the 19th Amendment was ratified on August 18, 1920. The 19th Amendment profoundly changed the electorate sending more people to the polls than ever before. However, it was one milestone in a long road to full voting rights for all women. Millions of women remained unable to vote for reasons other than their gender.
Beyond the Vote
Once women had the right to vote they were citizens. Or, were they?
After the 19th Amendment was ratified in 1920, women continued to demand equal rights guaranteed by the Constitution. First proposing an Equal Rights Amendment in 1923, Congress proposed it every session until it was passed in 1972. Although the ERA ultimately failed to achieve ratification in 1982, legal victories in the areas of finance, education, and employment gave women greater social and economic equality.
Redefining Roles
Despite having limited legal rights at the nation's founding, women found ways to move beyond their narrow sphere. Explore the diverse stories of 11 women who have pushed the limits of what was expected and accepted of them, including Sarah Emma Edmonds Seelye, Harriet Tubman, Annie Oakley, Ida B. Wells-Barnett, Marie Louise Bottineau Baldwin, Willa Brown, Eleanor Roosevelt, Rosa Parks, Shirley Chisholm, Sandra Day O'Connor, and Ellen Ochoa.
One Half of the People: Advancing Equality for Women was created by the National Archives and Records Administration, Washington, DC, and is traveled by the National Archives Traveling Exhibits Service (NATES). It is presented in part by Unilever, Pivotal Ventures, Carl M. Freeman Foundation in honor of Virginia Allen Freeman, AARP, and the National Archives Foundation. Additional support provided by AT&T, Facebook, and FedEx. For more information on this exhibit and companion projects at the National Archives, visit: www.archives.gov/women.
April 23, 2019
Coffee at the Historic Capitol
7:30 a.m. – 9 a.m.
Enjoy a fresh brew with a refreshing view at the Historic Capitol Museum. Drop in anytime between 7:30 and 9 a.m. for an informal gathering, or arrive by 8 a.m. to enjoy a curator-led tour of the Historic Capitol Museum. Enjoy this opportunity to see the National Archives' traveling exhibit commemorating the centennial of the 19th Amendment, One Half of the People: Advancing Equality for Women.
May 2, 2019
Trivia Night: Women's History
6:30 p.m. – 9 p.m.
Test your knowledge of Florida's prominent women and significant moments in women's history with an exciting evening of nostalgic trivia in our beautiful, historic building. Guests will enjoy drinks and hors d'oeuvres, and prizes will be awarded at the end of the night. Register your team by calling (850) 487-1902 or sign up through Eventbrite. Registration fee is $20 per team, maximum members per team is 4. Advance registration is required. Don't have a team or just want to watch the action? Individual entry is $5.
May 14, 2019
Sips and Stories Tour
5:30 p.m. – 7 p.m.
Explore an iconic and historic building in a fun and casual after-hours experience led by Museum staff. Enjoy three wine and cheese tasting stations while you listen to special stories and create your own museum memories. There will also be a special stop in our new temporary exhibit One Half of the People: Advancing Equality for Women. Reservations are required and space is limited.
June 4, 2019
Celebrate the 19th Amendment Centennial
5:30 p.m. – 7 p.m.
Join the Historic Capitol Museum as we celebrate 100 years since the Congress passed the 19th Amendment. This evening event will feature Peggy Macdonald's engaging presentation, "Florida's Female Pioneers," as well as light refreshments and a few commemorative activities. "Florida's Female Pioneers" examines some of the women who have shaped the Sunshine State, such as Dr. Esther Hill Hawks, Harriet Beecher Stowe, and Florida First Lady May Mann Jennings. Peggy Macdonald is the author of the book Marjorie Harris Carr: Defender of Florida's Environment. This program is brought to you in partnership with the Florida Humanities Council's "Florida Talks" program.